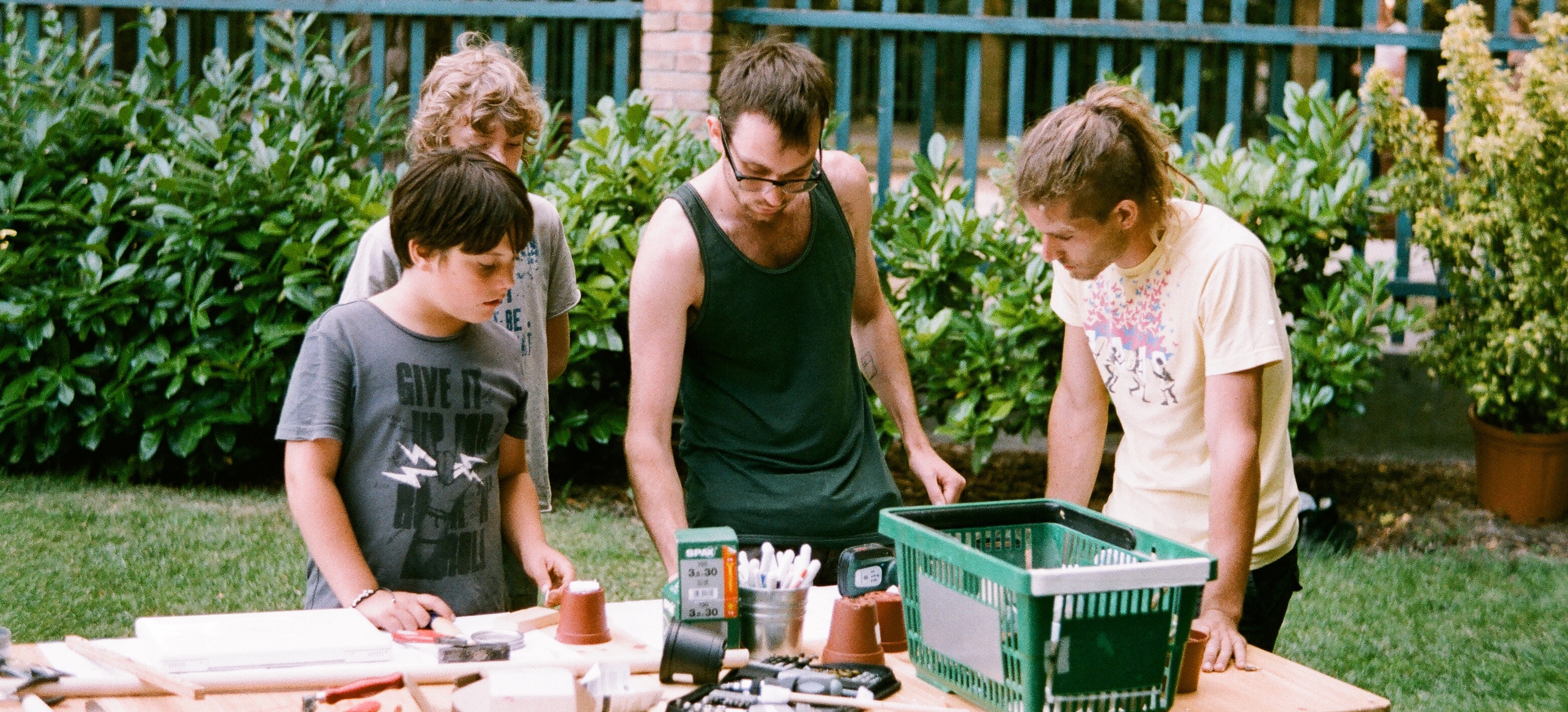 Joseph has led Rube Goldberg workshops all over the world, working with kids and adults of all ages as they come together to create an enormous machine. In addition to being insanely fun, participants learn:
basic physics concepts
the design process
team building
how to design a show for an audience
Workshops range in length from 5 days to 1 hour. Usually each team has the task of getting a ball from one side of a board to another, using everyday objects. At the end of the workshop all the teams must race against the clock to connect their boards and create one huge, interconnected chain reaction.

For bookings, contact Betsy Berg: bberg@apa-agency.com

WORKSHOP AT THE VENICE BIENNALE (2011)
A plant watering device built with the help of 40 local children.
WORKSHOP AT BROOKLYN INVENTGENUITY WEEKEND
Joseph worked with Beam Camp staff and attendees to build this contraption at the 2011 Brooklyn Inventgenuity Festival